Hey Space Placers!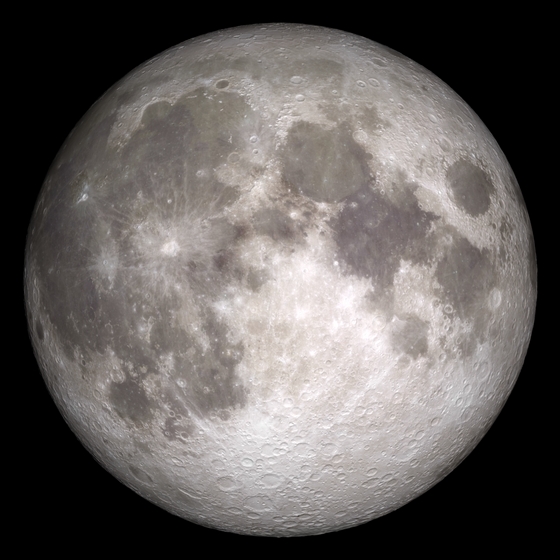 Full Moon 6-15-11 GSFC SVS/NASA
I PROUDLY state that I am a lunatic - a lover of all things Moon-related. OK, some who know me may apply other medical connotations to me, but that is another story!
Goddard Space Flight Center's Scientific Visualization Studio (SVS) has taken data and images from the Lunar Reconnaissance Orbiter (LRO) and used them to compile a 2 1/2 minute movie that shows the appearance of the Moon for the enitre year.
When you watch this amazing video you see how the Moon literally rocks and rolls in orbit around the Earth. The Moon always has the same side facing towards Earth but these motions - called librations - allow us to see about 57% of the total Moon's surface. It is fascinating to watch:
http://www.youtube.com/watch?v=F9pVaTQinIw
You can also see the Moon's hour-by-hour phase by visitng the SVS website
http://svs.gsfc.nasa.gov/vis/a000000/a003800/a003810/
Tomorrow I will have Sun related news.
Sky Guy in VA