Hey Space Placers!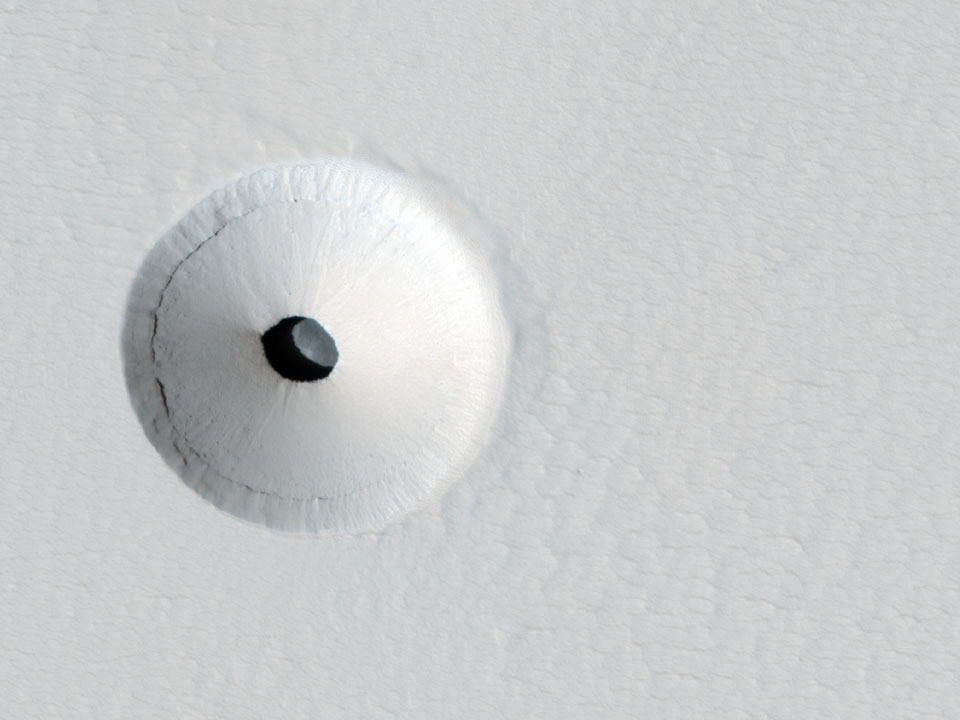 This is what intakes us about Mars - the geological features we see that are stunning and intriguing at the same time.
Can you imagine what lies in the cavern? Is there any life, are there stalagmites/stalagtities like the wonders in Luray Cavern in VA? Water?
Curiosity won't be able to go into this cavern but what the roving lab learns while on Mars will help us consider the informed possibilities.
Sky Guy in VA