Hey Space Placers!
The next nation to land people on the Moon will most likely be China. They just successfully returned Taikonauts from a manned mission to the Chinese space station.
China is expected to send a nuclear powered rover, complete with a piggyback solar powered rover to the Moon sometime late this year.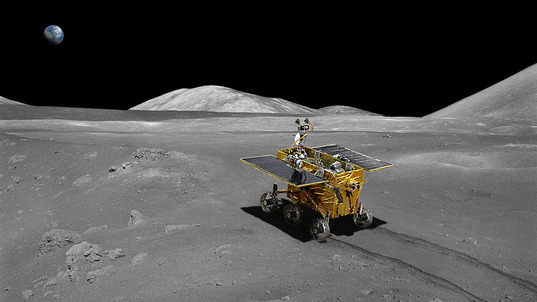 Glen Nagle
This will be quite a mission if successful as it will mark the first lunar surface mission since Apollo 17 in December 1972. There have been plenty of lunar orbit missions but having a rover available to go places on the Moon is pretty exciting.
Read More About It:
http://www.planetary.org/blogs/emily-lakdawalla/2013/01091341-change-3-lunar-lander.html
Sky Guy in Rain Drenched VA