Hey Space Placers!
Here is humanity's first confirmed image of a planet in the making
- it is the bright spot to the right: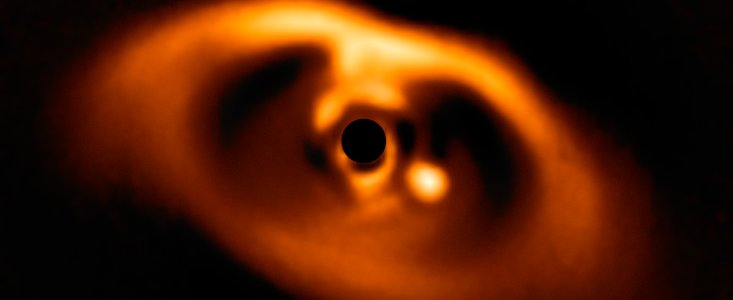 SPHERE, a planet-hunting instrument on ESO's Very Large Telescope, has captured the first confirmed image of a planet caught in the act of forming in the dusty disc surrounding a young star. The young planet is carving a path through the primordial disc of gas and dust around the very young star PDS 70. The data suggest that the planet's atmosphere is cloudy.
Think of it......this is a new world formed out of the same material that created its star. It is currently a cloudy world.
Planets are natural and plentiful byproducts of star formation. There are probably trillions upon trillions of planets in our galaxy alone. We know of almost 4,000 confirmed planets beyond our own Sun with 3,000+ more awaiting conformation and new candidates being spotted all the time.
What a Universe.....
Sky Guy in VA