Hey Space Placers!
If you read my 5/15/19 blog on Artemis, you'll want to
read the latest on China's Chang'e 4 mission to the lunar far side.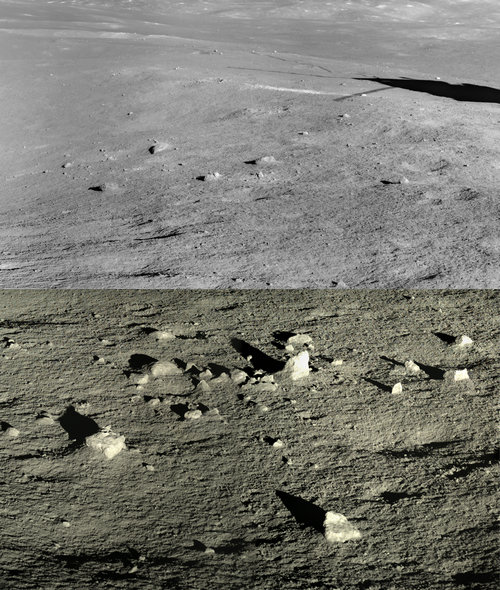 Image captured by Chang'E 4 showed the landscape near the landing site. (Image by NAOC/CNSA)
Tomorrow we return to the Moon once more - or I should say to the "Incredible Shrinking Moon'.
Sky Guy in VA