Hey Space Placers!
BIG NEWS!
NASA and Boeing recently announced that December 17, 2019, will be the anticipated launch date for Orbital Flight Test -1 of Boeing's CST 100 Starliner.
It will be an uncrewed mission to the International Space Station (ISS).
This is a critical step forward for NASA's Commercial Crew Program which was designed to return human spaceflight capability to NASA via commercial partners Boeing and SpaceX/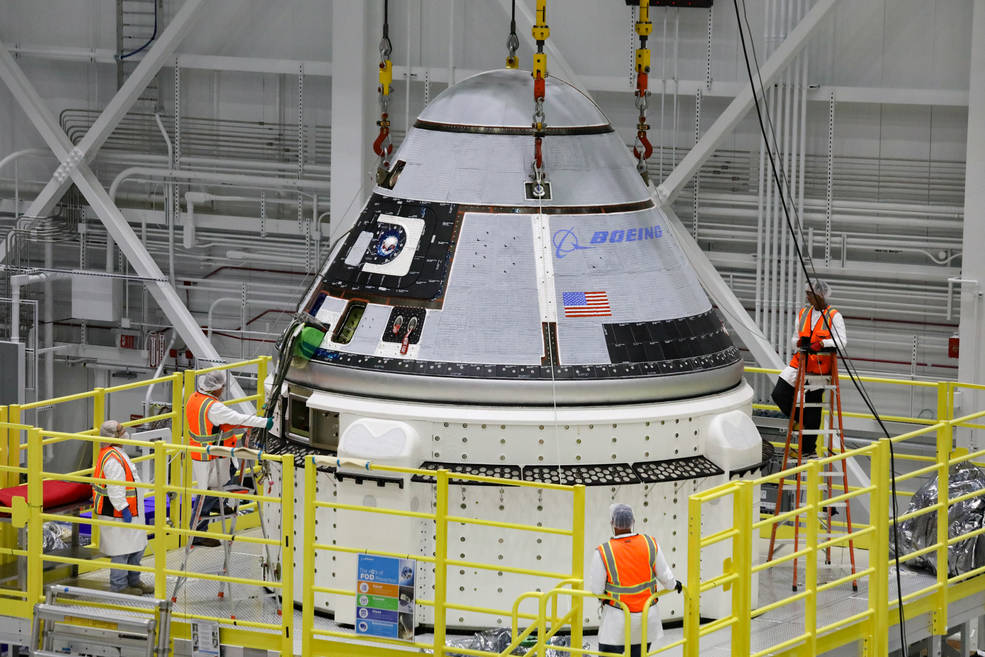 Boeing's Orbital Flight Test - 1 CST 100 Starliner Being mated to its Service Module.
Credit: Boeing via

Ars Technica.com
Both Boeing and SpaceX are way behind schedule in returning American human spaceflight capability to NASA since the Space Shuttle was retired in 2011. A successful mission of Starliner would be a huge step forward.
I will be at sea in the South Pacific when the planned launch date occurs but I will be watching!
Sky Guy in VA