Hey Space Placers!
Hope the holidays are treating you well.
Boeing's CST-100 Starliner returned safely to Earth last Sunday in a land-based touchdown.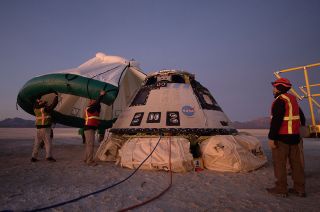 Starliner Calypso
(Image: © NASA/Bill Ingalls)
Although the spacecraft suffered an anomaly that kept it from achieving the proper orbit to dock with the International Space Station - see previous blog - the successful touchdown was a BIG step forward.