Hey Space Placers!
BIG NEWS for yesterday:
Space X announced on Twitter that it had shipped its Demo 2 Flight Crew Dragon spacecraft to Kennedy Space Center.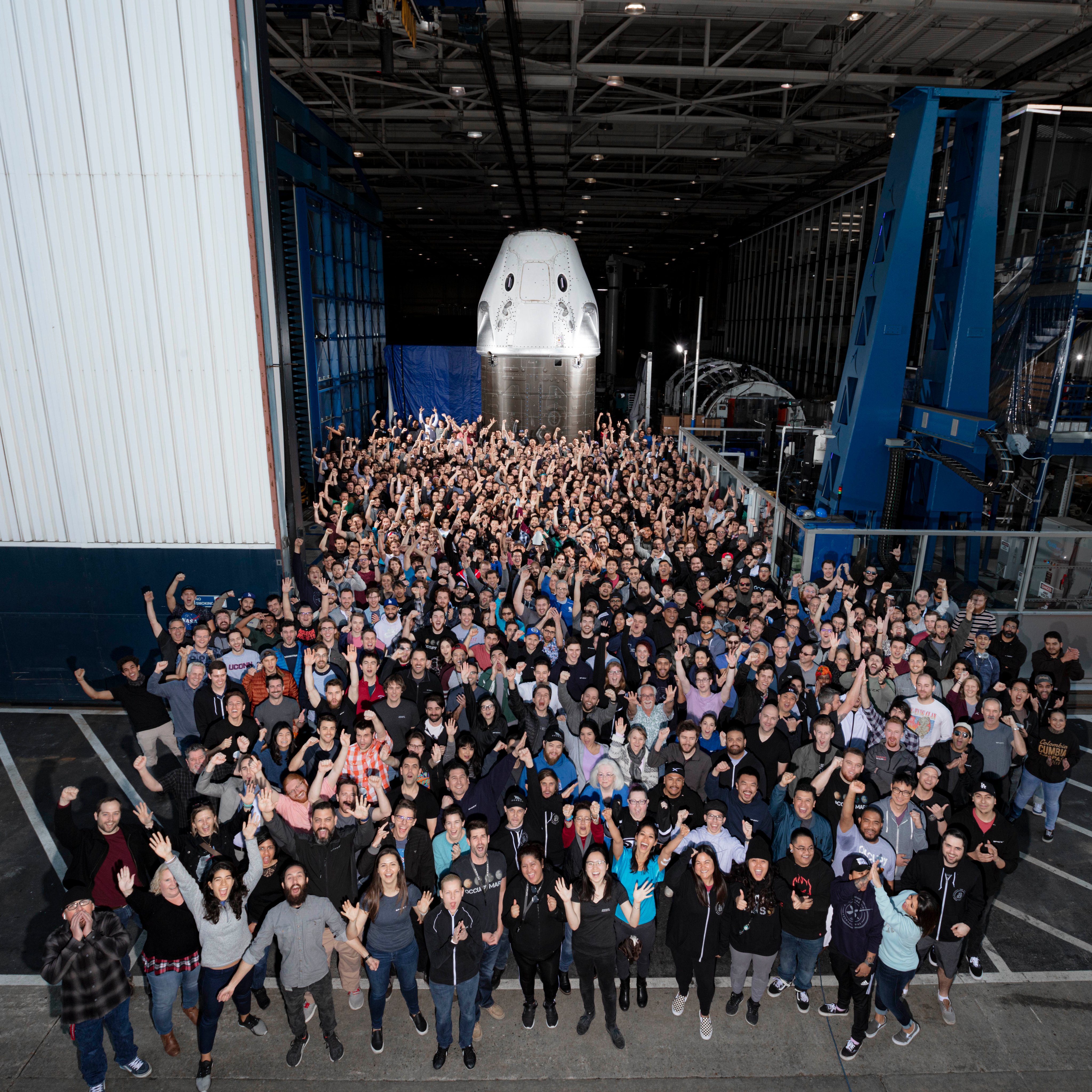 SpaceX employees and Crew Dragon for Demo 2 Flight
Credit: SpaceX
It is anticipated that the Demo-2 Crew Dragon could launch next quarter which starts April 1st with two American astronauts on board.
This would be a huge step forward in NASA's Commercial Crew Program .
Light the candle.........
Sky Guy in VA