Hey Space Placers!
Welcome to a "two for Friday special".
Astronomers have discovered a car sized object that is orbiting our planet thereby providing us with two Moons at the moment.
The actual nature of
2020 CD3, the provisional name for our new mini-moon, is currently
unknown. It could be manmade or an asteroid. Follow up observations should reveal its true nature.
International Gemini Observatory image of 2020 CD3 (center, point source) obtained with the 8-meter Gemini North telescope on Hawaii's Maunakea. The image combines three images each obtained using different filters to produce this color composite. 2020 CD3 remains stationary in the image since it was being tracked by the telescope as it appears to move relative to the background stars, which appear trailed due to the object's motion.
Credit: The international Gemini Observatory/NSF's National Optical-Infrared Astronomy Research
Our second story is about the biggest explosion in the Universe since the Big Bang which was the beginning of it all.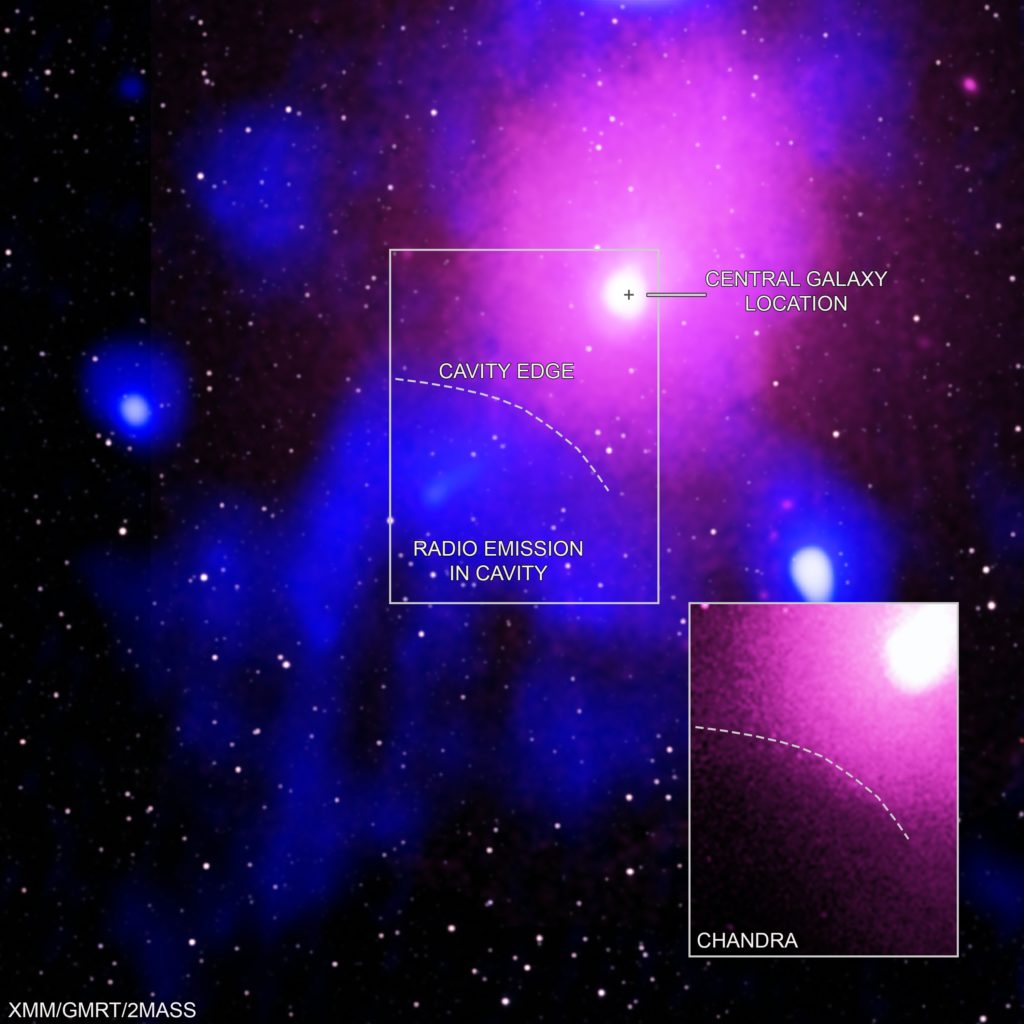 This extremely powerful eruption occurred in the Ophiuchus galaxy cluster, which is located about 390 million light years from Earth. Galaxy clusters are the largest structures in the Universe held together by gravity, containing thousands of individual galaxies, dark matter, and hot gas. Credits: X-ray: NASA/CXC/Naval Research Lab/Giacintucci, S.; XMM:ESA/XMM; Radio: NCRA/TIFR/GMRTN; Infrared: 2MASS/UMass/IPAC-Caltech/NASA/NSF
Thought to have been caused by a supermassive black hole this explosion is more than 5 times greater than the previous record holder.
What a Universe.
Sky Guy in the IO