Hey Space Placers!
Around the world a young waxing crescent Moon will be joining brilliant and beautiful Venus in the western sky after sunset.
As an added bonus the Pleiades Star Cluster will form a celestial triangle with the Moon and Venus on the 28th.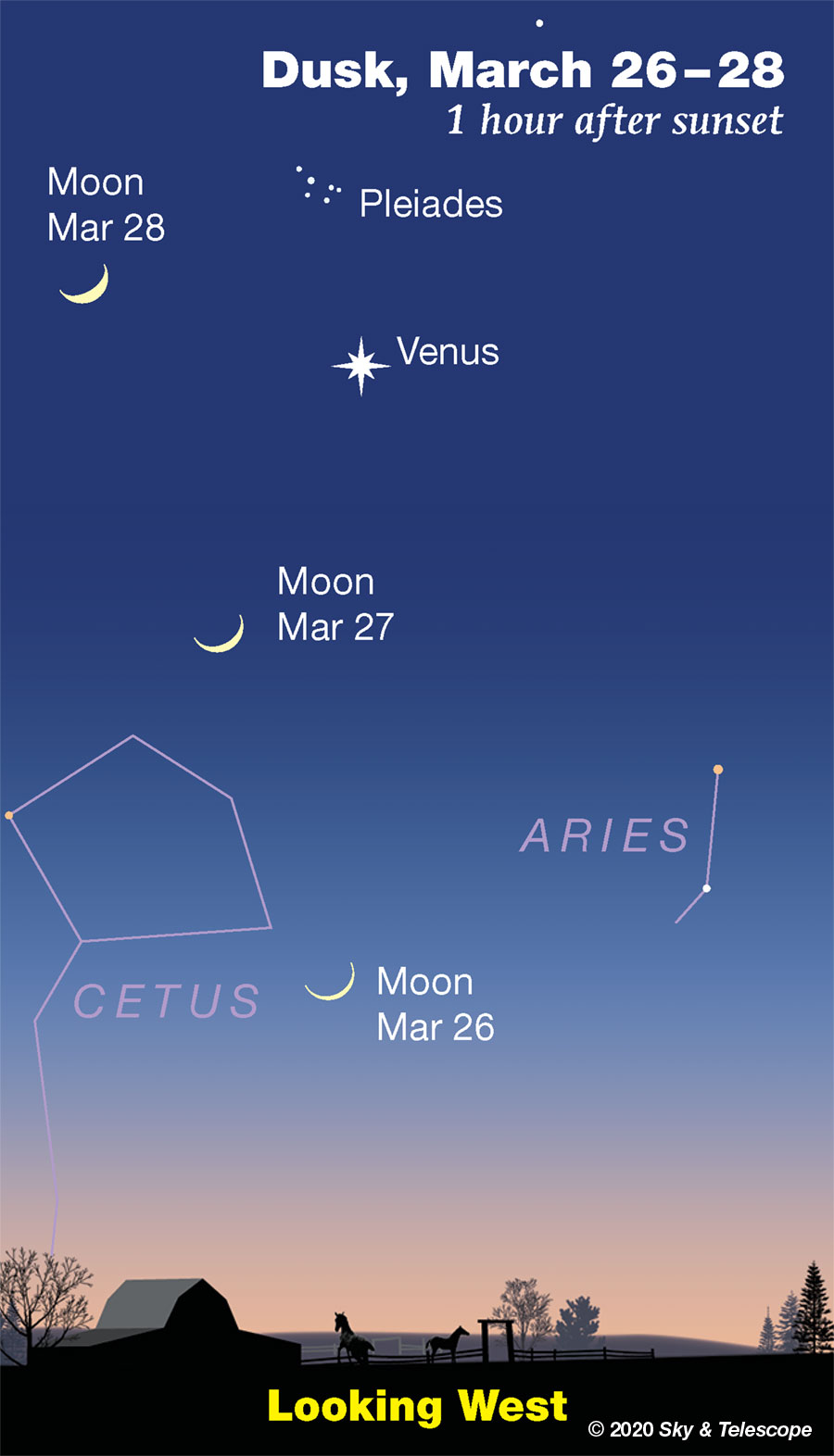 Be sure to take a look and try taking a pic. Just point your camera at the duo and take a pic....see how it turns out and adjust. A tripod or bracing yourself against a tree or wall would help.
Sky Guy in VA Day 11