Hey Space Placers!
For the next two mornings the Moon will removing past Jupiter, Saturn and Mars in the hours before sunrise.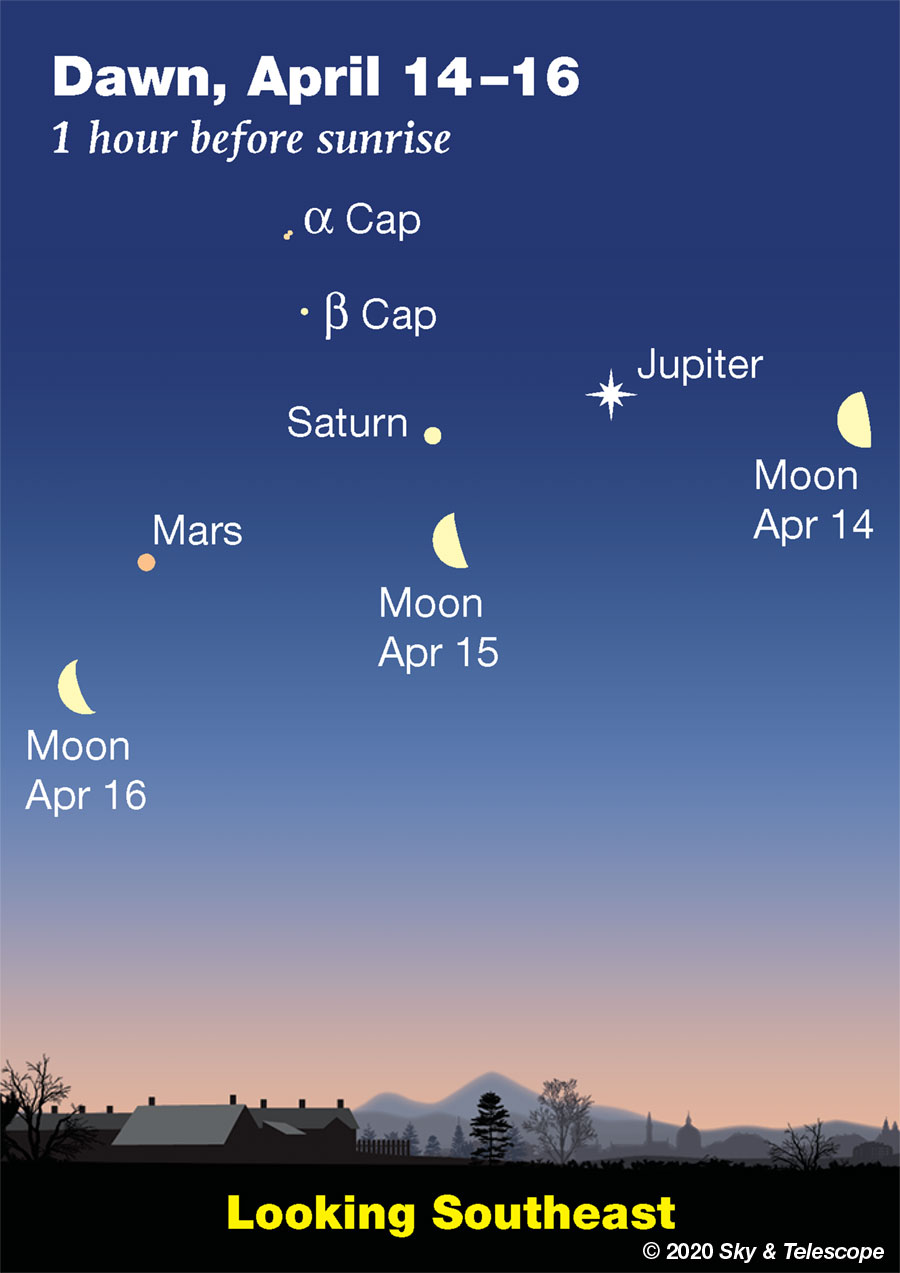 This is easy to spot in the southeast and the Milky Way is to the West of the grouping.
Pretty much anywhere in the world can see this event so practice physical distancing, get out and enjoy the view. Any camera will be able to photograph this as well. Just put your camera on a tripod or brace and take a 1 second exposure at ISO 800 or even try Auto.
This was a recent pic of mine showing the alignment in the sky.
Enjoy the view and the fresh air!
Sky Guy in VA