Hey Space Placers!
A GREAT celestial line up will be in the south pre-dawn sky Tuesday, May 12th.
The waning gibbous Moon will join bright Jupiter and Saturn for a nice alignment.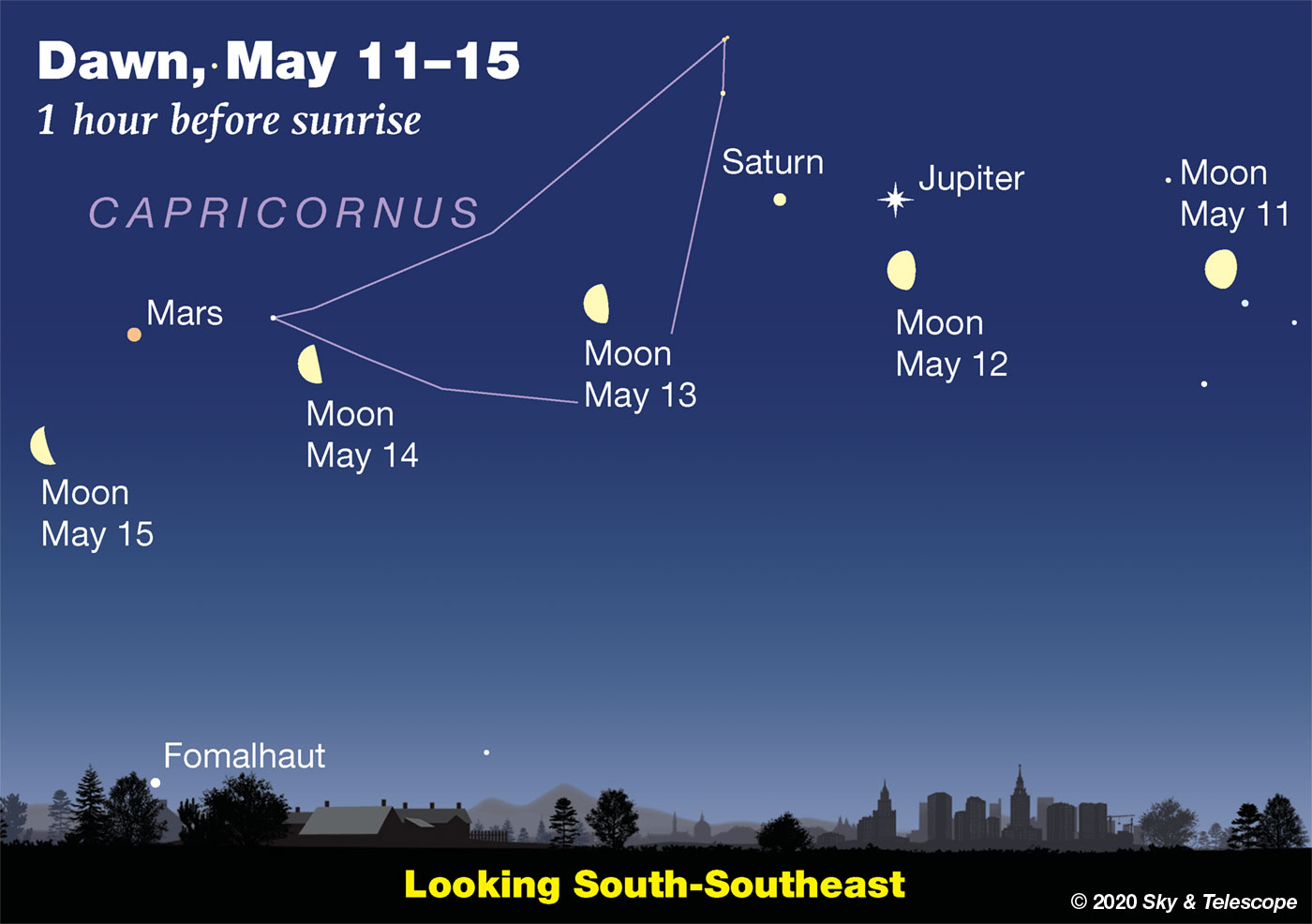 THE PRE-DAWN SKY MAY 12-15
CREDIT: SKY AND TELESCOPE.COM

Be sure to look towards the East to see Mars. It will be getting brighter every week.
Try taking a picture with whatever camera you have.
Enjoy the view