Hey Space Placers!
We have a new and perhaps brightening comet that is now coming into view for Northern Hemisphere observers.
Comet SWAN has been visible down under and is just now popping above the eastern horizon before dawn.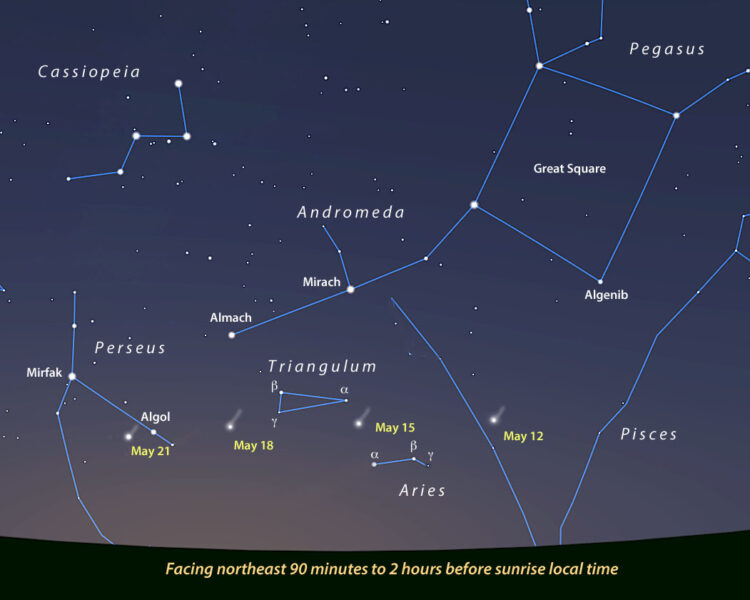 Comet SWAN
Credit: Sky and Telescope.com
Read about the comet here.
I hope to see it soon and photograph it. When I do I will let you know.
Good hunting, but remember, comets are like cats - no one knows what they will do!!
Sky Guy in VA