Hey Space Placers!
Venus and Mercury will meet in the western sky on May 21st
and be only ONE DEGREE apart! I hope you have had clear skies to see the two planets moving closer to one another these past few days. I HAVE HAD CONSTANT CLOUDS!!!!
After sunset tonight and the next two nights go out and look in the western sky for brilliant Venus. Usually hard to find Mercury will be just below and easy to see. Binoculars will help enhance your view as will a clear horizon free of trees and buildings.
Watching over the next few nights will show how the motion of these two planets as well as our own planet occurs each and every day.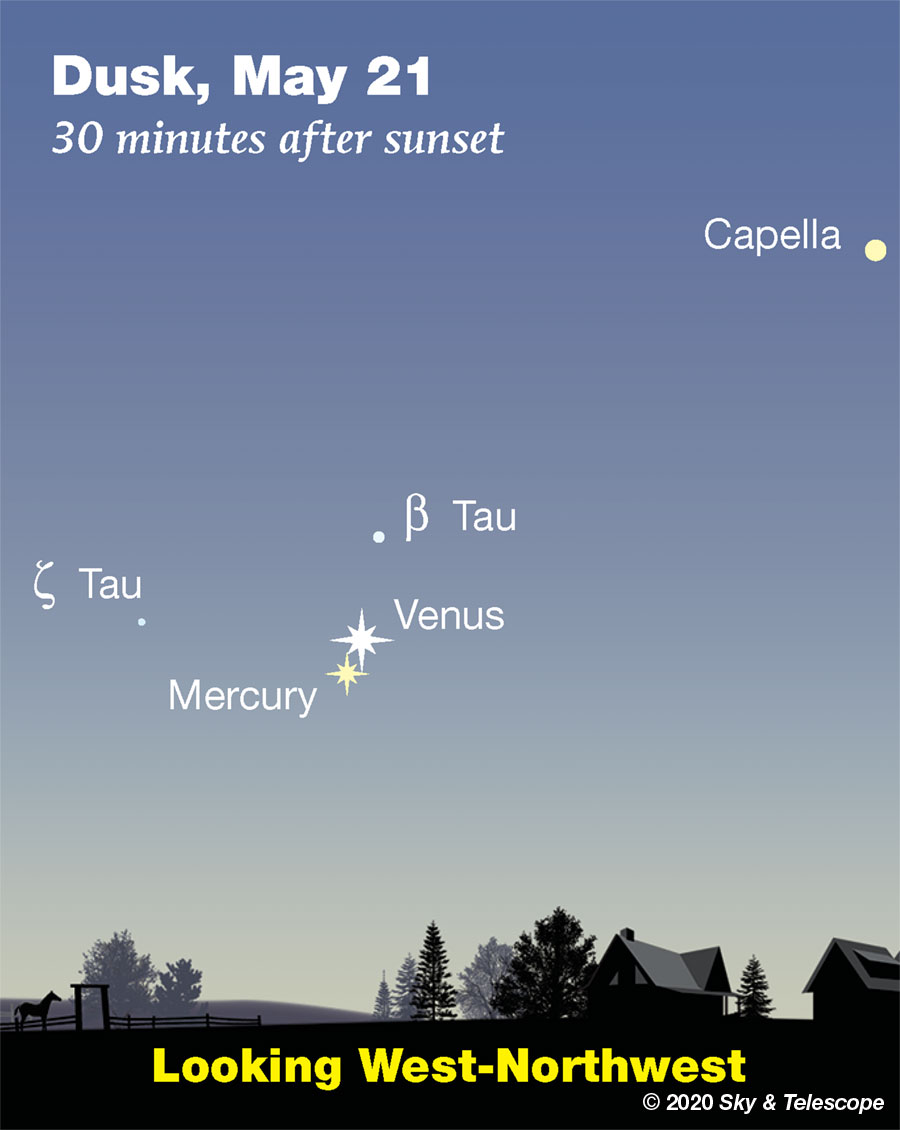 Credit: Sky and Telescope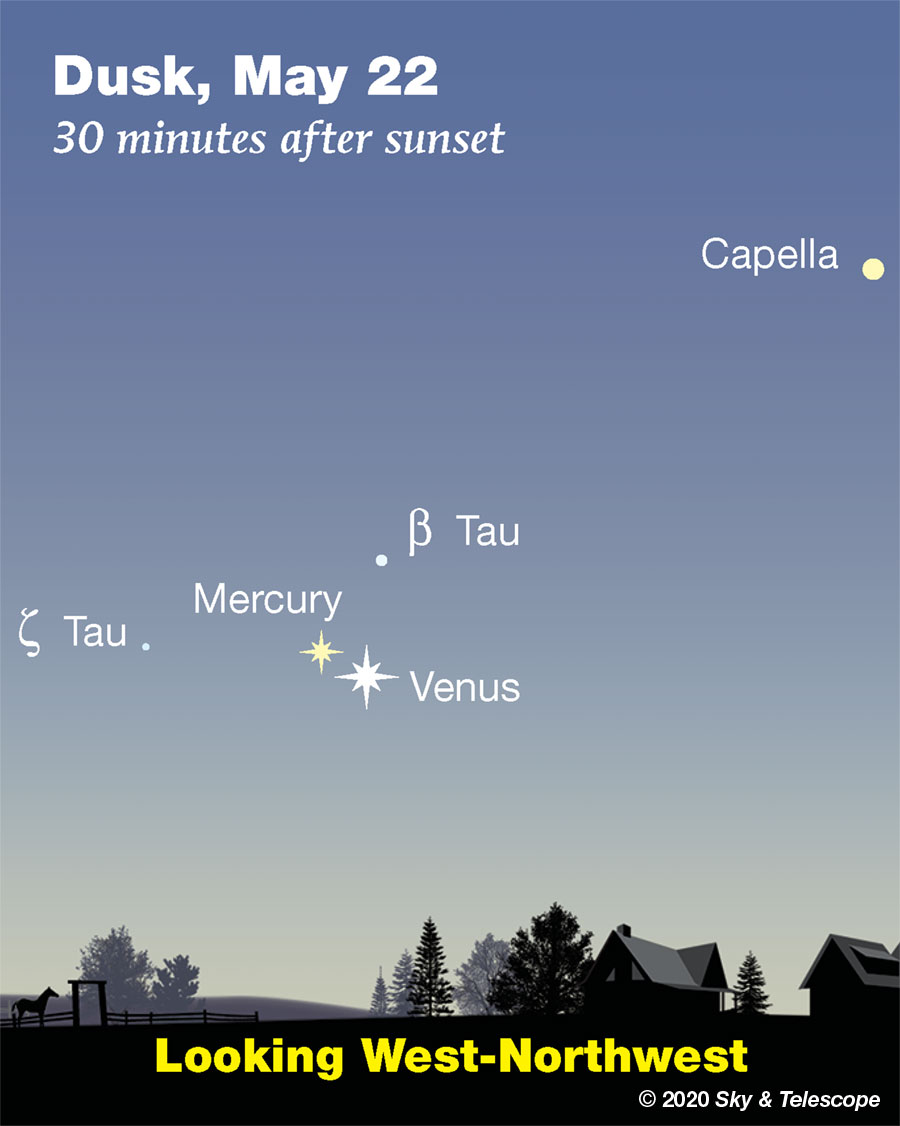 Credit: Sky and Telescope
Grab your camera and take a pic of this celestial meeting.
Enjoy the view and practice social distancing if with others.
Sky Guy in CONSTANTLY CLOUDY VA