Hey, Space Placers!
Today is the 25th year that the primary Sun monitoring ESA/NASA Solar and Heliospheric Observatory (SOHO) spacecraft has been in operation. THAT is quite an achievement for any mission/spacecraft.
CREDIT: ESA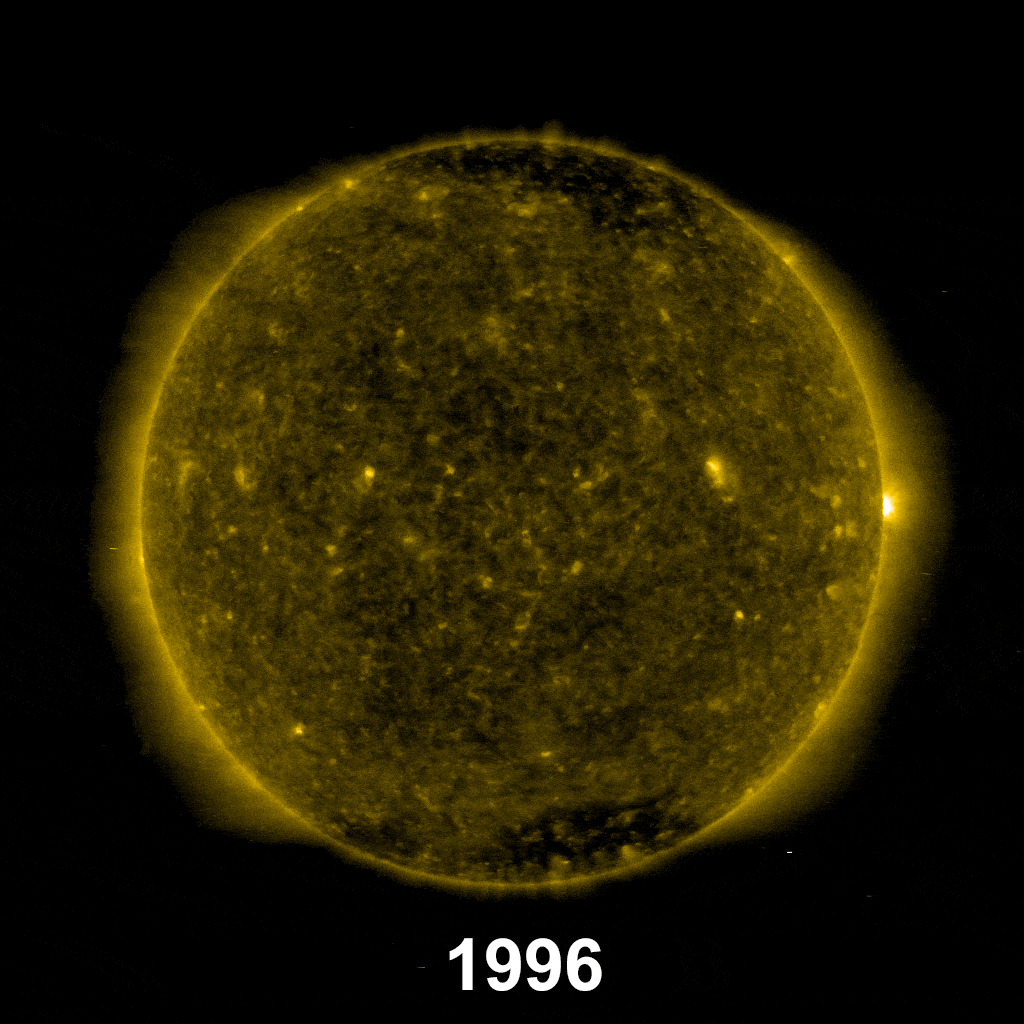 THE SUN AS SEEN BY SOHO THROUGH THE YEARS
CREDIT: ESA
As I have recently blogged the Sun is entering Solar Cycle 25 and will become more active which can affect us. SOHO should continue help us learn more about our star until 2025.
Thanks, SOHO!
Sky Guy in VA