Hey, Space Placers!
If it is clear for your location tonight, be SURE to check out the Moon, Jupiter and Saturn in the SW at dusk.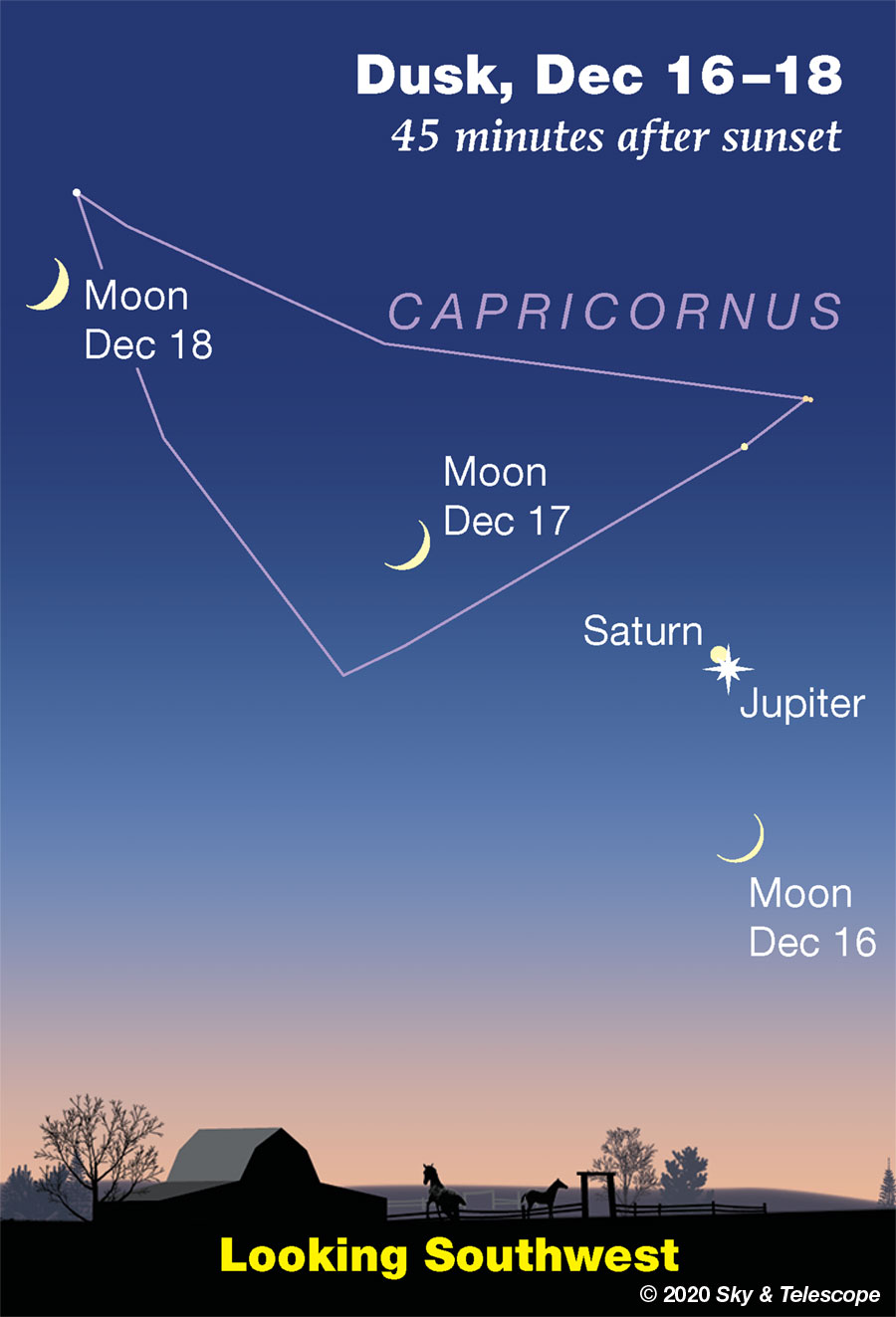 Credit: SkyandTelescope.org
This will be a beautiful celestial sight as the Moon will have Earthshine and Jupiter and Saturn will be closer to their 12-21-20 rendezvous.
Waxing Crescent Moon with Earthshine
Credit: Greg Redfern
Earthshine is when sunlight reflected off of the Earth's clouds illuminates the dark areas of the Moon. It is a wondrous sight to see. Binoculars will give you a far better view.
Get out to see this sky treat and make it a point to view Jupiter and Saturn each night and on the 21st!.
Jupiter-Saturn 12/11/20 Smartphone pic
Credit: Greg Redfern
Sky Guy in VA