Hey Space Placers!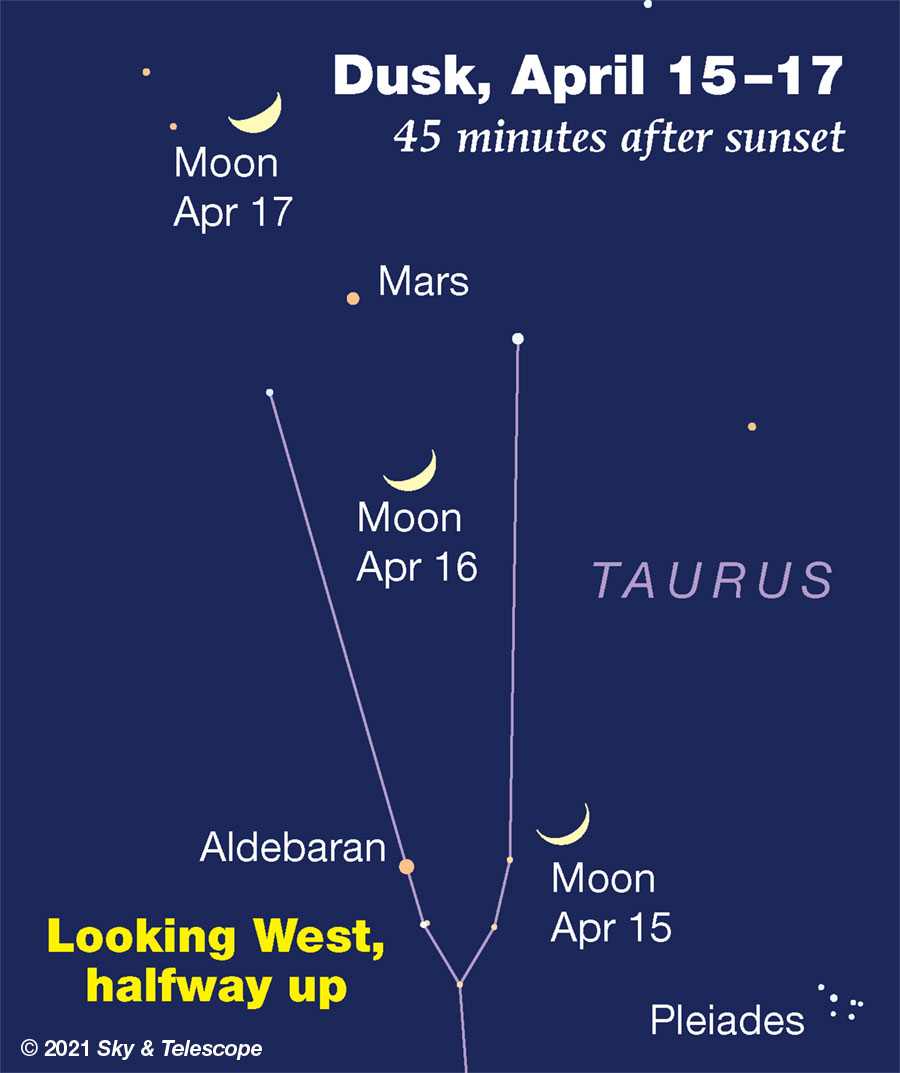 Moon and Mars 4/16-17 2021
Credit: Sky and Telescope
If you are out and about tonight and tomorrow night after it gets dark, face West.
The Waxing Crescent Moon and the planet Mars will be keeping each other close company. Mars is much dimmer than last year when it blazed away in our skies but still reddish-orange in color.
The celestial pair will be near the horns of Taurus the Bull and will be quite the sight to see.
For our friends in Southeast Asia the Moon will actually cover, or occult the Red Planet on the 17th! That would be something to see
Use binoculars to enhance your view and look for Earthshine on the Moon -a grayish color on the dark part of the Moon not illuminated by the Sun caused by sunlight reflecting off our planet's clouds and falling on the dark lunar surface.
Try taking a picture too - any camera will easily photograph the pair. Use a digital camera if you have one and expose away until you get the pic you want. Hold the camera steady or use a tripod.
Sky Guy in VA