Hey, Space Placers!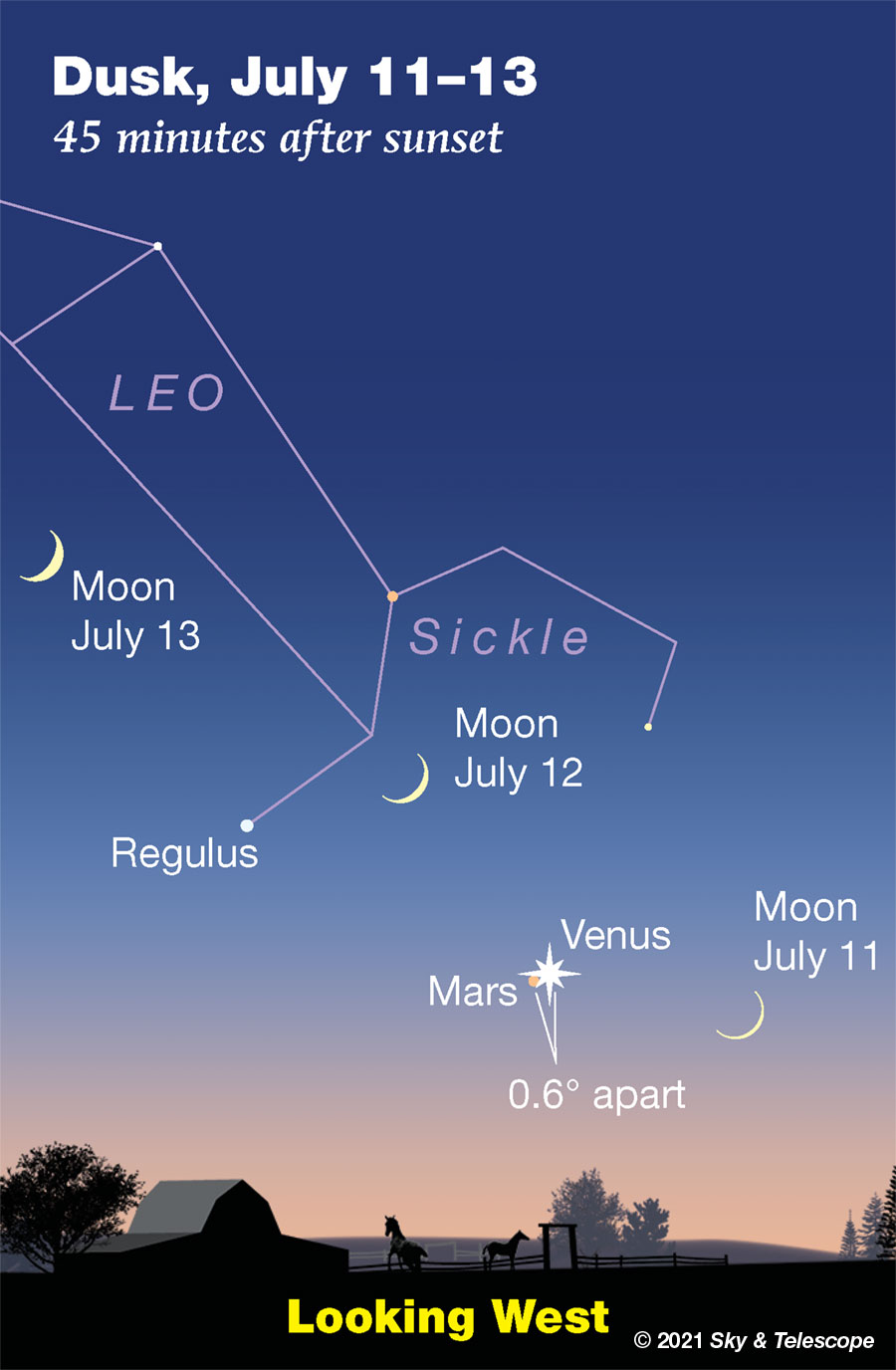 Credit: SkyandTelescope.org
Tonight and tomorrow night look to the West as soon as it starts to get dark. Bright Venus should be visible and less than a little finger width to its lower left will be dim Mars. The two planets are just about a half a degree apart.
The thin waxing Crescent Moon with Earthshine will add to the beauty of the sky scene and binoculars will be a great help in enjoying the view.
Sky Guy in VA