Hey Space Placers!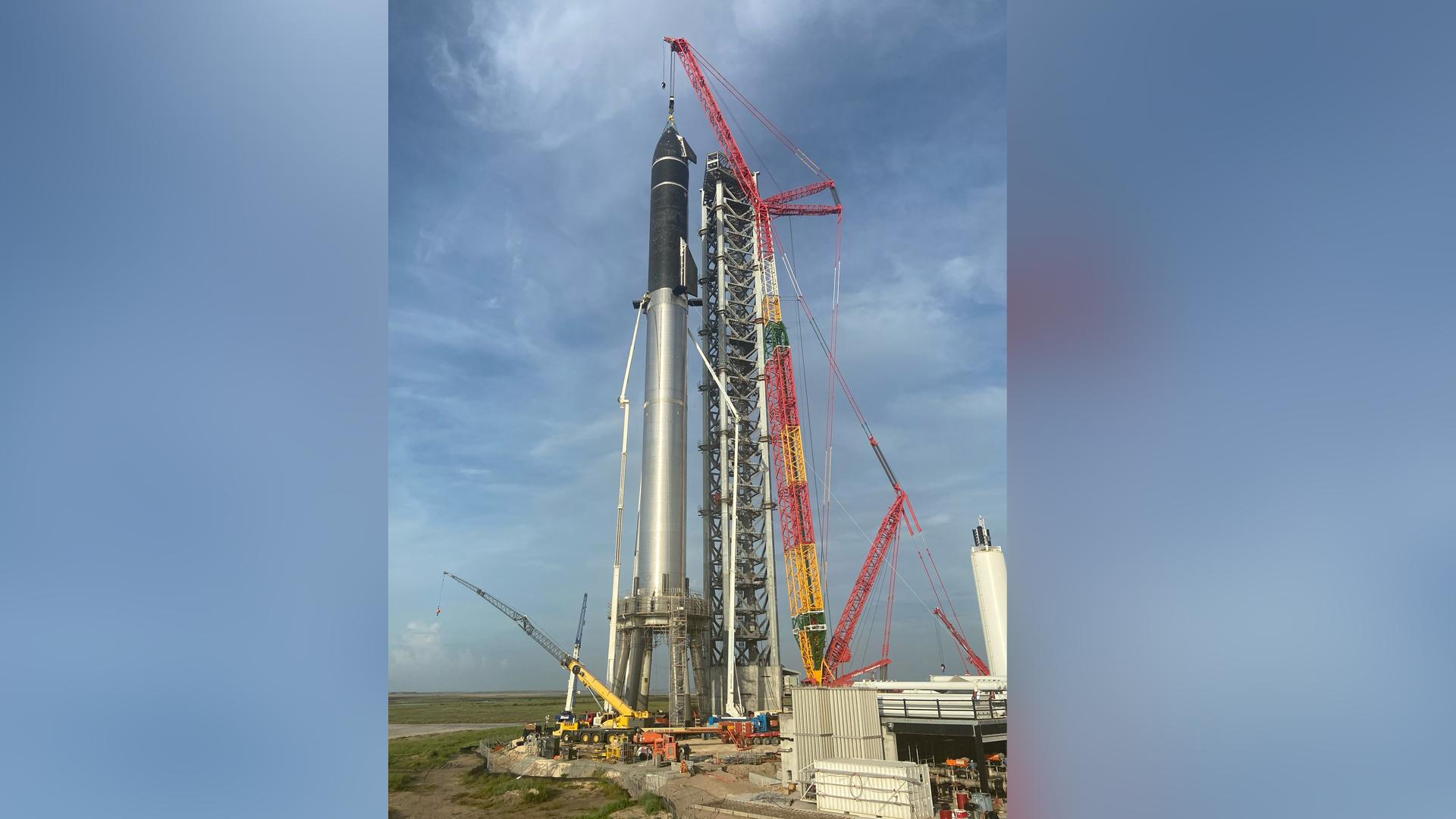 This past Friday SpaceX briefly stacked its newest design Starship spacecraft atop the massive 27 engine Super Heavy Booster 4 rocket designed to ultimately send people to the Moon and Mars. This stacking made history as being taller than the famed Saturn V rocket used to send astronauts to the Moon - 32 feet taller to be exact according to SpaceX.
SpaceX hopes to launch this uncrewed monster later this fall on the first test flight. Both spacecraft and rocket booster are designed to be returned to Earth for repeated reuse.
Boeing's CST-100 Starliner was rolled off the launching pad and into a facility to undergo further evaluation of the errant propellant valves that caused the scrub of a launch attempt this week. It was determined that the anomaly was not software related. Engineers will have to access the valves themselves to determine the cause of the anomaly and required repairs.
Exciting times.....
Sky Guy in VA