Hey Space Placers!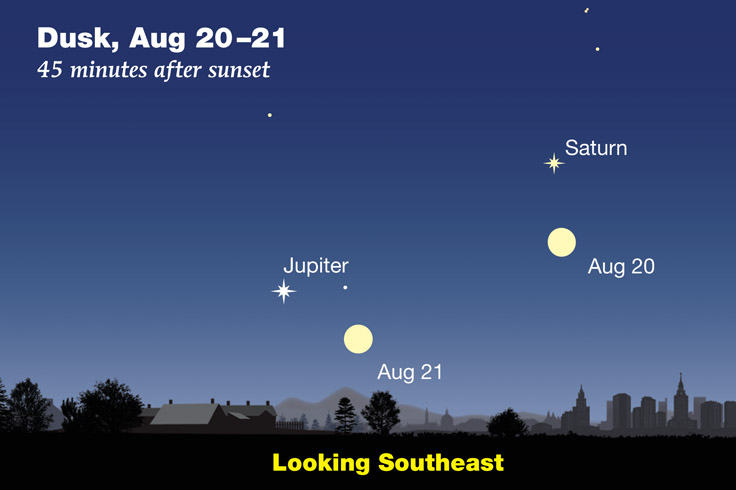 SKY CHART
CREDIT: SkyandTelescope.org
Tonight and tomorrow night, the bright, nearly full Moon pairs up with the gas giant planets. Saturn, Jupiter and the Moon will be close companions in the southeast sky after it gets dark and will be easy to spot.
If you have a telescope you must check out the two giant planets of our solar system as the ring system of Saturn is a sight to behold and Jupiter's moon and atmosphere are always changing.
JUPITER ATMOSPHERE
Greg Redfern
JUPITER'S FOUR MAIN MOONS
Jupiter's four main moons are worlds in their own right and can be seen with 7x50 binoculars. They were discovered by Galileo in 1610 and their positions change from night to night. The Galilean Moons can be photographed pretty easily as well as you shall see below.
The two planets are in the night sky almost all night and Jupiter made its closest approach to Earth for the year earlier today.
Enjoy the gas giants and Moon!
Sky Guy in VA