Hey Space Placers!
Enjoy the Perseids Peak!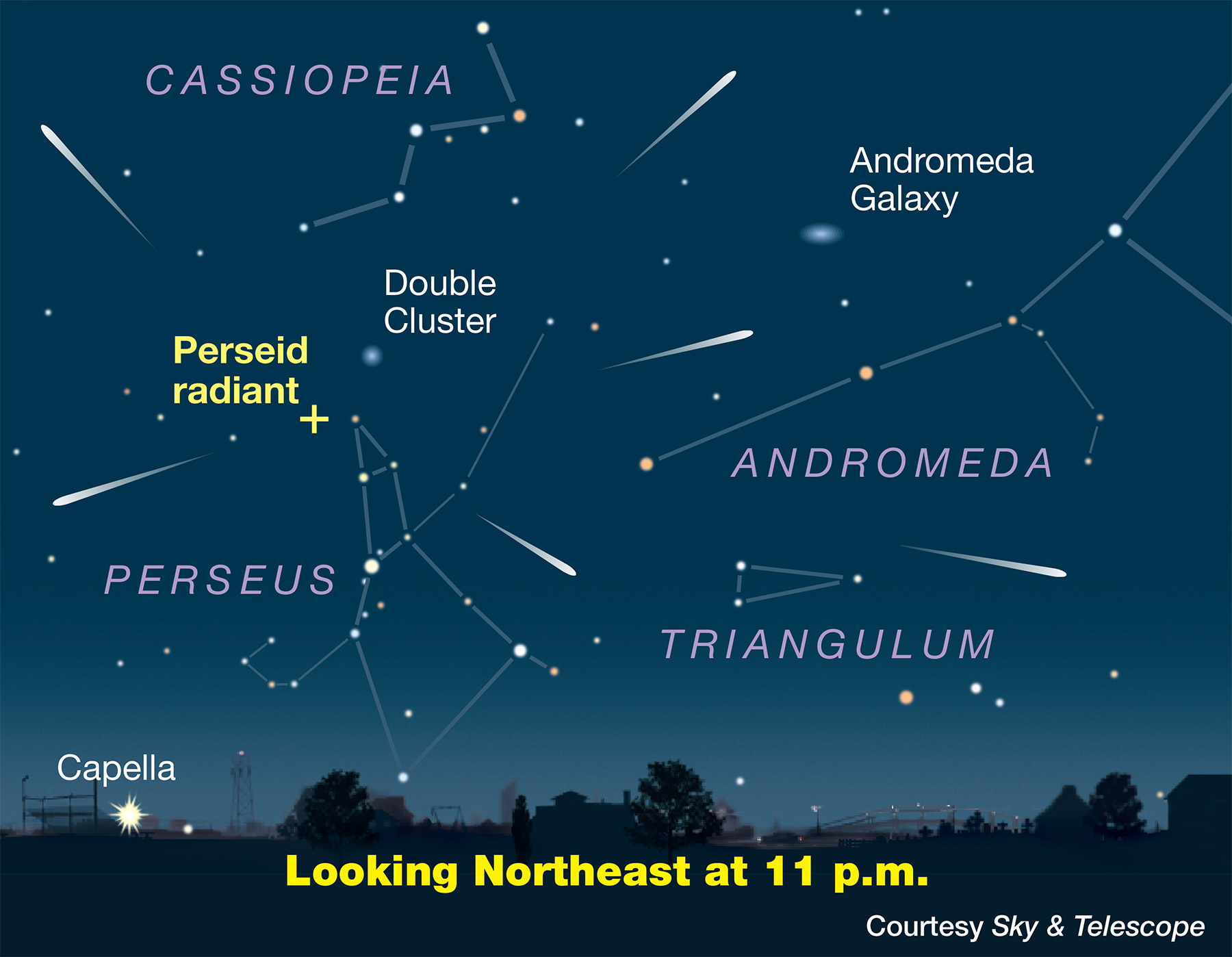 The Perseid meteors appear to stream away from the shower's "radiant" point near the border of Perseus and Cassiopeia.
Sky & Telescope illustration
Tonight is the peak of the Perseid Meteor Shower and conditions are perfect for a good showing this year as the Moon will be no problem. There will probably be some Perseids visible the next night as well if you get clouded out.
Get all the details you need here.
If you are clouded out be sure to tune in to NASA "Aug. 11-12 (10 PM–5 AM CDT; 3–10 AM UTC) on Facebook, Twitter and YouTube to look for meteors with space fans from around the world."
If weather allows I'll be set up to take pics, hopefully getting some like this or better!
Bright
Perseid at Big Meadows, Shenandoah National Park
Greg Redfern
Clear Skies Everyone!!!
Sky Guy in VA