Hey Space Placers!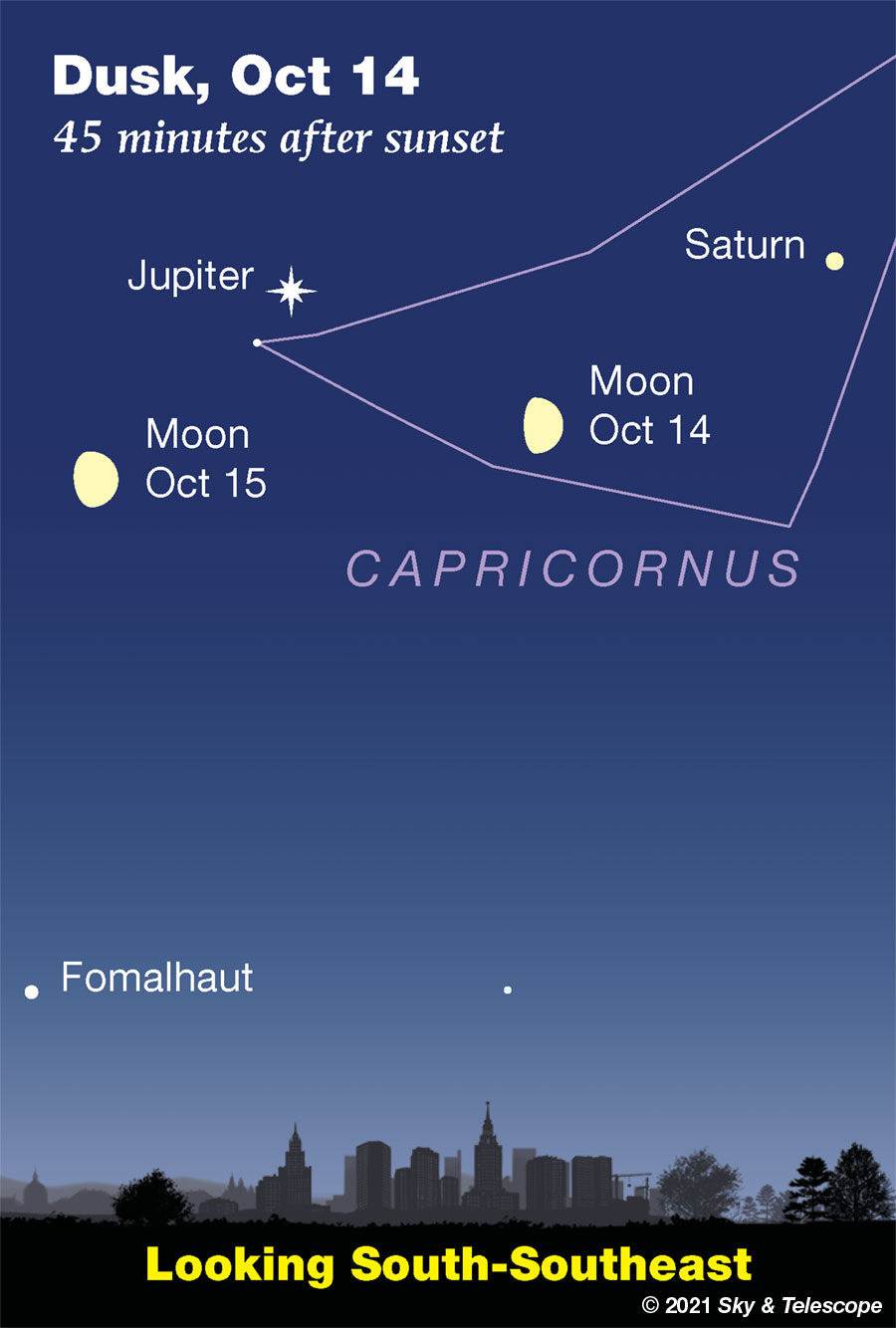 If your skies are clear tonight and tomorrow enjoy the sky show that happens after it gets dark.
In the SW bright Venus grabs our attention.
Move your gaze to your left and in the S/SE sky you will find the Waxing Gibbous Moon in the vicinity of Saturn tonight and Jupiter tomorrow night.
Binoculars will provide a nice view of the Moon, especially along the terminator as well as the four main moons of Jupiter.
Telescopes will show the phase of Venus, the rings of Saturn, a ton on detail on the Moon and the atmosphere of Jupiter.
The nights are getting longer for us in the Northern Hemisphere so take advantage of the earlier onset of night.
Enjoy!
Sky Guy Greg