Hey Space Placers!
The Moon and Venus September 9, 2021
Greg Redfern
Tonight after sunset there will be a gorgeous pairing of bright Venus and the Waxing Crescent Moon in the SW sky.
It will look similar to last month's pairing.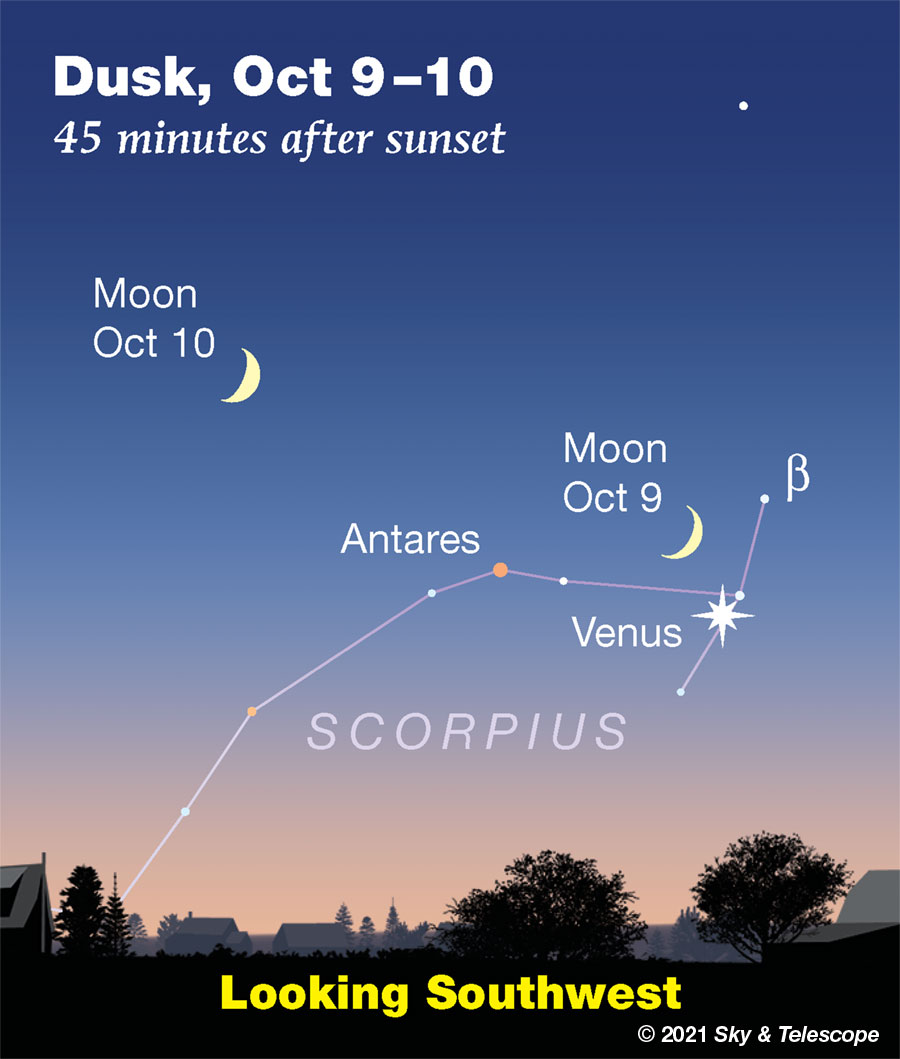 Credit: SkyandTelescope.org
Binoculars will help with your view and show the Moon's Earthshine. Read about how the brightness of Earthshine has declined.
Be sure to take some pics!
Also, when it is dark, the Milky Way, Saturn and Jupiter will be visible from the SW to S.
ENJOY!
Sky Guy in VA