A personal daily comment on astronomy along with space missions, NASA, observing and lots more.
Sunday, August 21, 2022
2ND DINOSAUR KILLING ASTEROID?
Hey, Space Placers!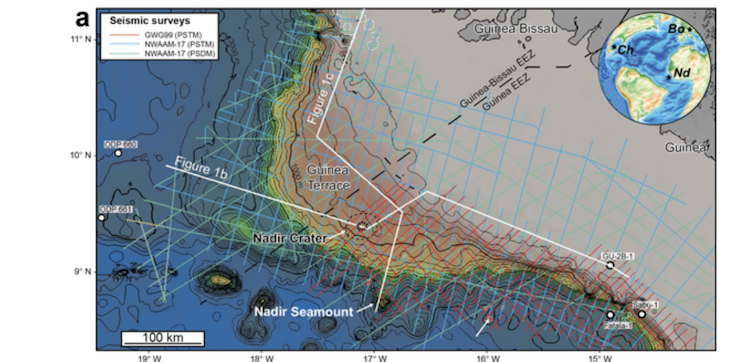 Nadir crater. Image via The Conversation.
Credit: EarthSky.org
On my way to Shenandoah National Park for Night Sky Festival.
Read about the newly discovered impact crater that is very possibly tied to the dinosaur killing asteroid impact 66 million years ago.
Sky Guy in VA