Hey, Space Placers!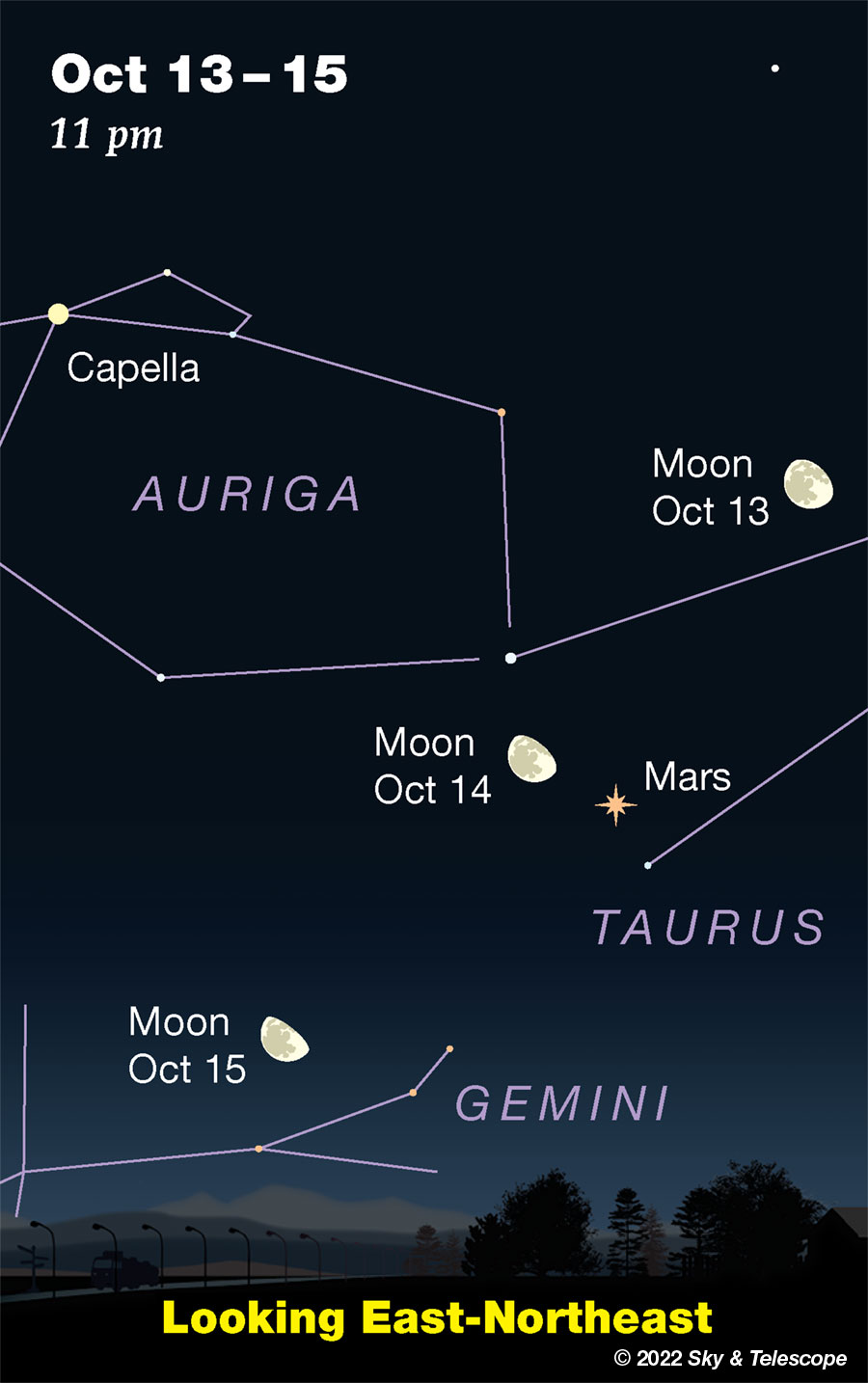 If you are outside tonight after 10 PM local time and the sky is clear, you will see the Waning Gibbous Moon AND a bright "star" near it that is really the planet Mars.
Mars is bright and will get even brighter over the coming weeks as our two planets approach one another.
Read all about this week's sky viewing events.
ENJOY!!!!
Sky Guy in VA