Hey, Space Placers!!!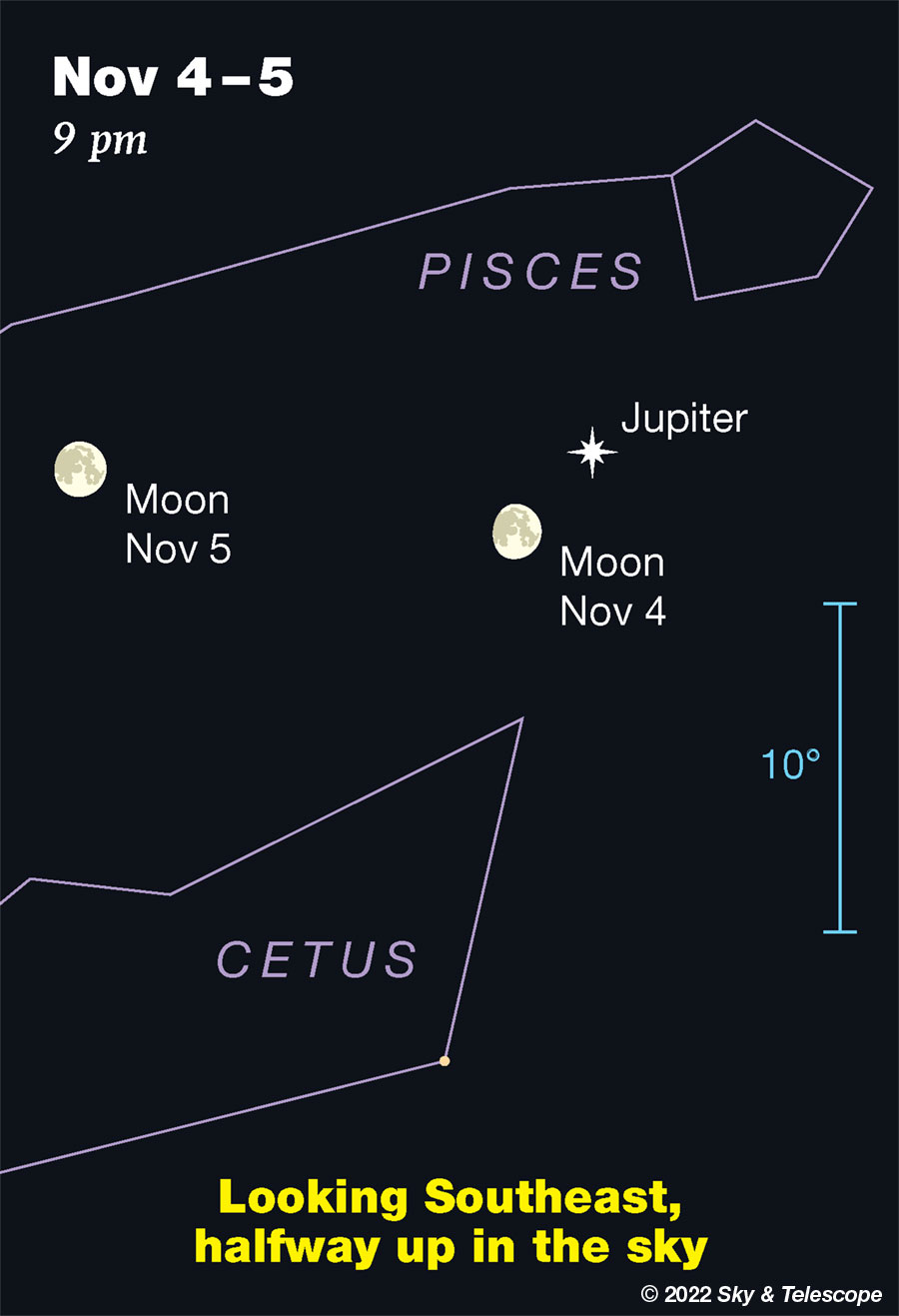 The Moon shines with Jupiter Friday night the 4th, but looks are deceiving. Jupiter is actually 40 times larger in diameter than the Moon. It's currently 1,650 times farther away.
Credit: SkyandTelescope.org
Sorry for my absence but we had some family sickness - UGH!!!!
But I'm back!
TONIGHT you have to get out at sunset and see the Waxing Gibbous Moon and bright Jupiter in the southeast. The duo will be eye-catching in the sky.
If you are out looking at around 9 PM that BRIGHT "star" in the East is really the planet Mars! It will be getting brighter and brighter until December at closest approach to our planet so start watching tonight.
Use that smartphone to get some pics!
I'll be posting about Monday-Tuesday's TOTAL LUNAR ECLIPSE on Sunday so be sure to check back.
Sky Guy in VA