Hey Space Placers!
UPDATE: SPLASHDOWN 12:40 P.M. EST!!!!!!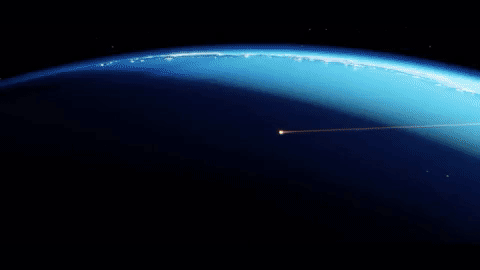 Artemis I returns to Earth today! Coverage begins at 11:00 am EST.
The red text and underlined text are active links so click on them for more info.
"When Orion re-enters Earth's atmosphere in just a few days, it will come back hotter and faster than ever before – the ultimate test before we put astronauts on board. Next up, re-entry!" - NASA Administrator Bill Nelson
Splashdown is targeting Sunday, December 11.
Find the time for you
here
.
We are so glad to have you along as a virtual guest for the Artemis I mission!



Follow the Orion spacecraft's journey on NASA's Artemis I mission, the first flight test launching atop the Space Launch System rocket, through

GIFs

!




We're nearing the "to return home" phase!
As the mission comes to a close, revisit the
mission map
and trace the over 1.3 million miles traveled.
Let us know if you have any questions. Please note, no in-person or on-center activities are included with registration.
Sky Guy in VA