Hey, Space Placers!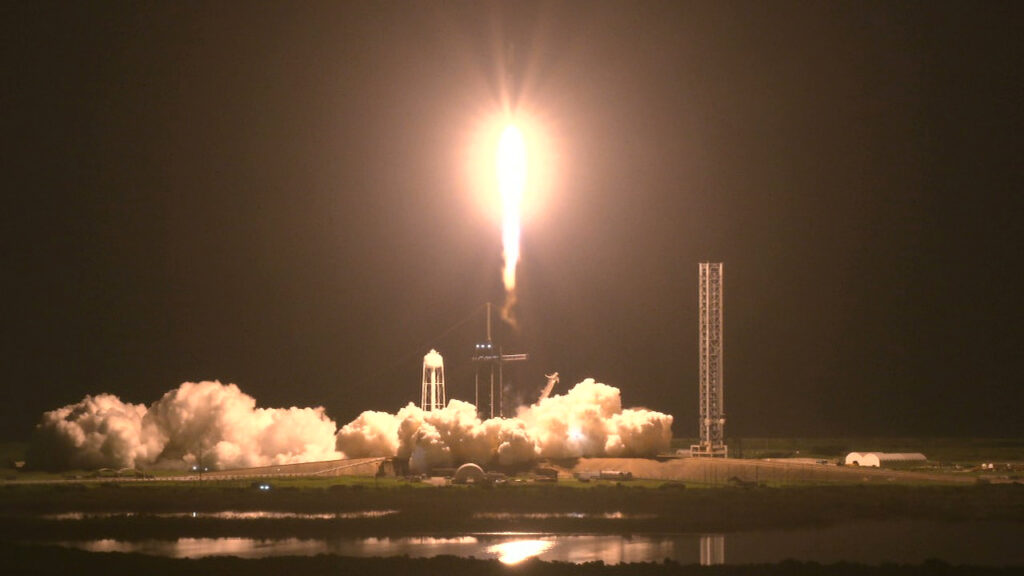 A SpaceX Falcon 9 rocket soars upward after liftoff at the pad at 3:27 a.m. EDT on Saturday, Aug. 26, from Kennedy Space Center's Launch Complex 39A in Florida carrying NASA's SpaceX Crew-7 crew members to the International Space Station. Aboard SpaceX's Dragon spacecraft are NASA astronaut Jasmin Moghbeli, ESA (European Space Agency) astronaut Andreas Mogensen, JAXA (Japan Aerospace Exploration Agency) astronaut Satoshi Furukawa, and Roscosmos cosmonaut Konstantin Borisov. They will dock to the orbiting laboratory at about 8:40 a.m. EDT Sunday, Aug. 27. Photo credit: NASA TV
NASA and SpaceX launched 4 humans to space early today .
Crew 7 is in orbit and headed towards a rendezvous and docking with the International Space Station (ISS) where they will remain for 6 months.
Sky Guy in VA