Hey, Space Placers!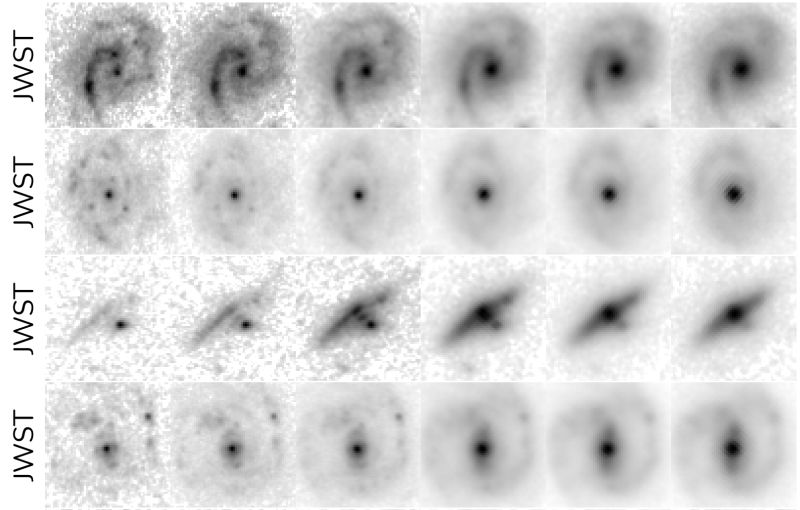 Images from JWST of the newly discovered Milky-Way like galaxies seen in the early universe. Each row shows a different galaxy as observed in the different infrared wavelengths where JWST takes imaging data(Image credit: L. Ferreira, C. Conselice) via Space.com
WOW OH WOW!
These images from JWST show Milky Way like galaxies very early in the history of the Universe. As noted in the Space.com article "Based on our results astronomers must rethink our understanding of the formation of the first galaxies and how galaxy evolution occurred over the past 10 billion years."
JWST is discovering previously unknown galaxies and giving us our best view ever of older galaxies we knew about. The net result is that very structured and large galaxies observed in the very early Universe is going to require a reassessment on what we thought about the formation of the first galaxies and how galaxies evolved over time.
JWST is delivering on the vision of its mission.....
Sky Guy in VA