HEY, Space Placers!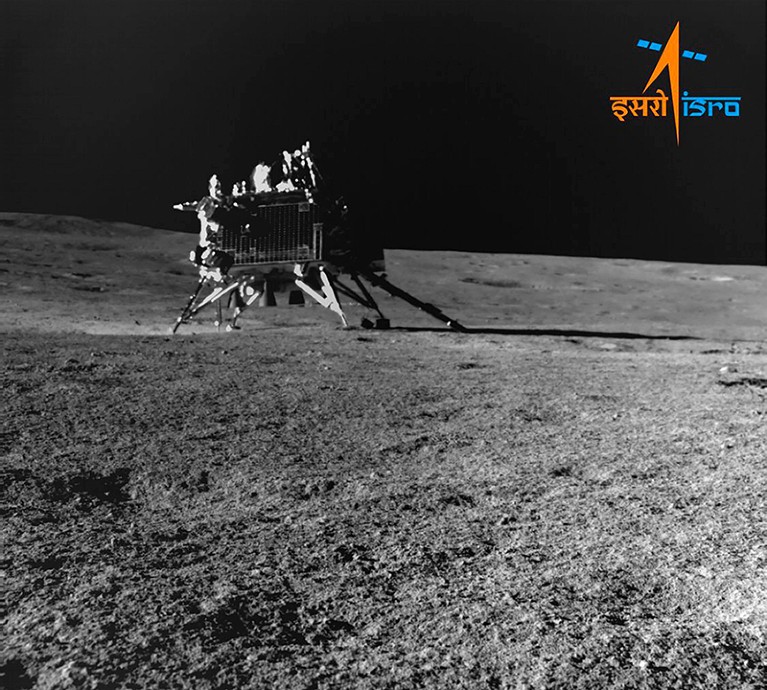 The Vikram lander on the Moon, as photographed by the Pragyan rover.Credit: Indian Space Research Organisation via AP/Alamy
Here are the first results from India's Chandrayaan 3 lunar mission.
Both lander and rover are in hibernation, hoping to survive the intense and deadly cold of the two-week lunar night.
Only time and lunar sunrise on the pair will tell if they made it.
Sky Guy in VA