Hey Space Placers!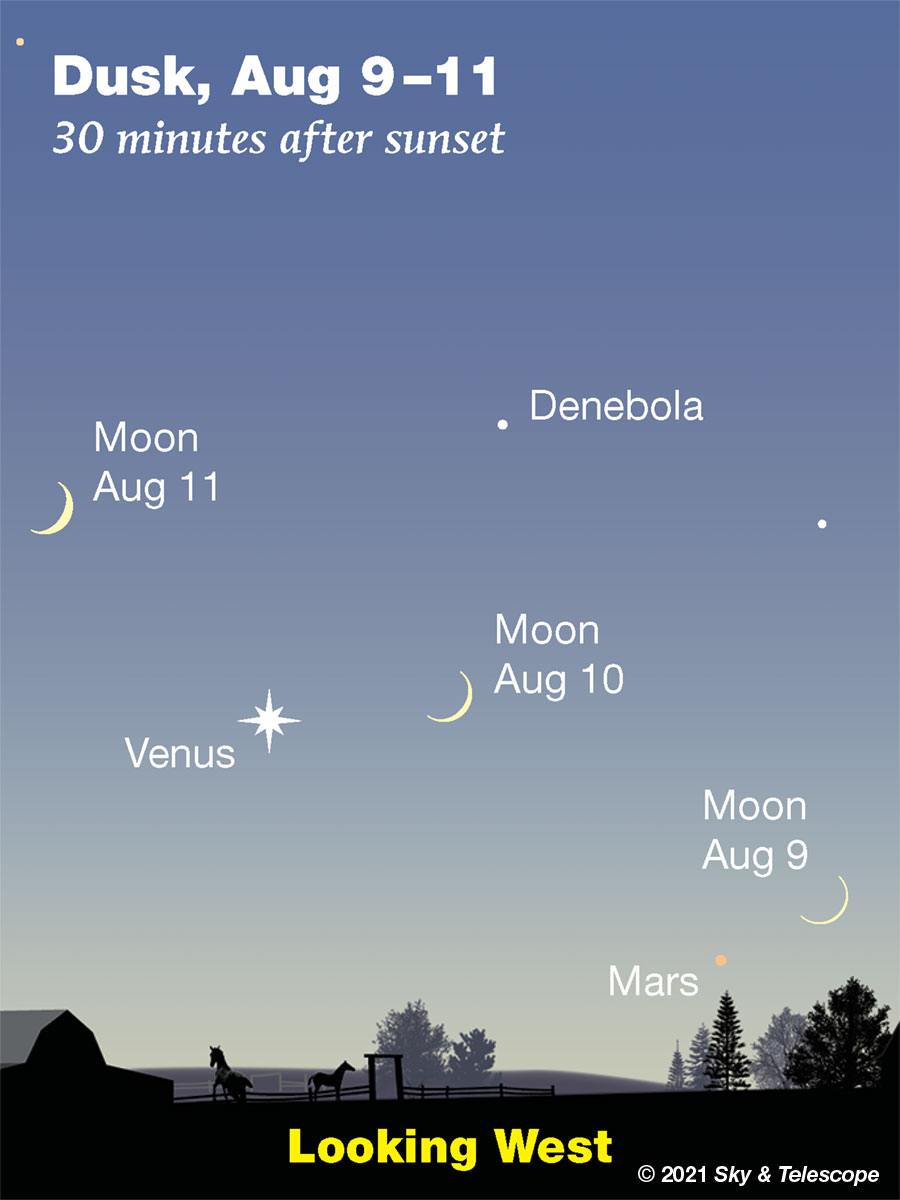 Credit SkyandTelescope.org
Tonight, 8/10/21, right after sunset, face the West and look for bright Venus and the young Waxing Crescent Moon.
The Moon may show some faint Earthshine - the reflection of sunlight off our planet's oceans and clouds that illuminate the dark part of the Moon.
Earthshine on the Moon
Greg Redfern
Binoculars will enhance your view and try taking a pic!
Sky Guy in VA